FILM VENTURE PORTFOLIO SHOOTS – BY APPOINTMENT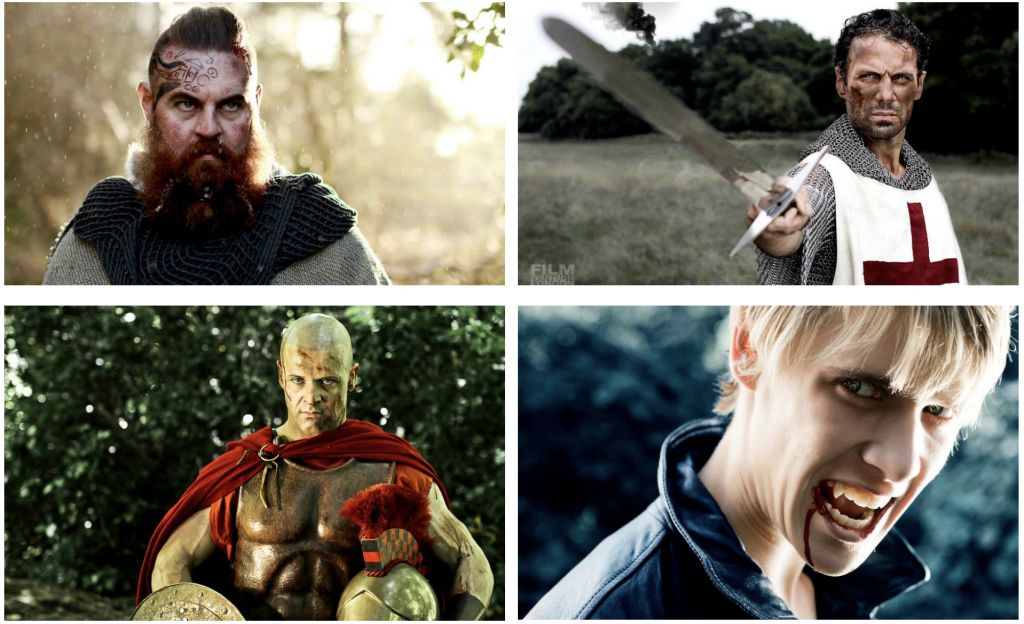 If you are looking for a portfolio photoshoot in costume, Film Venture can help you capture that perfect character shot.
With an emphasis on developing comfort in front of the camera and a fun, relaxed atmosphere, the session will deliver an eye catching, distinctive and high end shot. The photos will be taken by Graham Cantwell, who has worked behind the camera for over 2 decades and has developed a reputation for capturing character with high quality imagery.
Says Graham, "When creating portfolio shots I always want to see an actor at their best, how they will look when styled and lit in the way they will be filmed on  set. It is important that the subject is focused on the right thing too, to show confidence, to capture their character and to give the right attitude and tone to the shot."
It is the actor/model's responsibility to source the costume, and if necessary location for portfolio photoshoots. Please email admin [at] filmventure.co.uk to discuss your requirements, receive a quote, and schedule an appointment for your shoot.